Sonder

I was a part of the core team spearheading Sonder's 2-year Northstar vision – along with ideating and conducting focus groups across the org, I worked on visualizing the entire deck.

These spot illustrations were key in conveying the innovative experience concepts that Sonder will execute in the vision.
---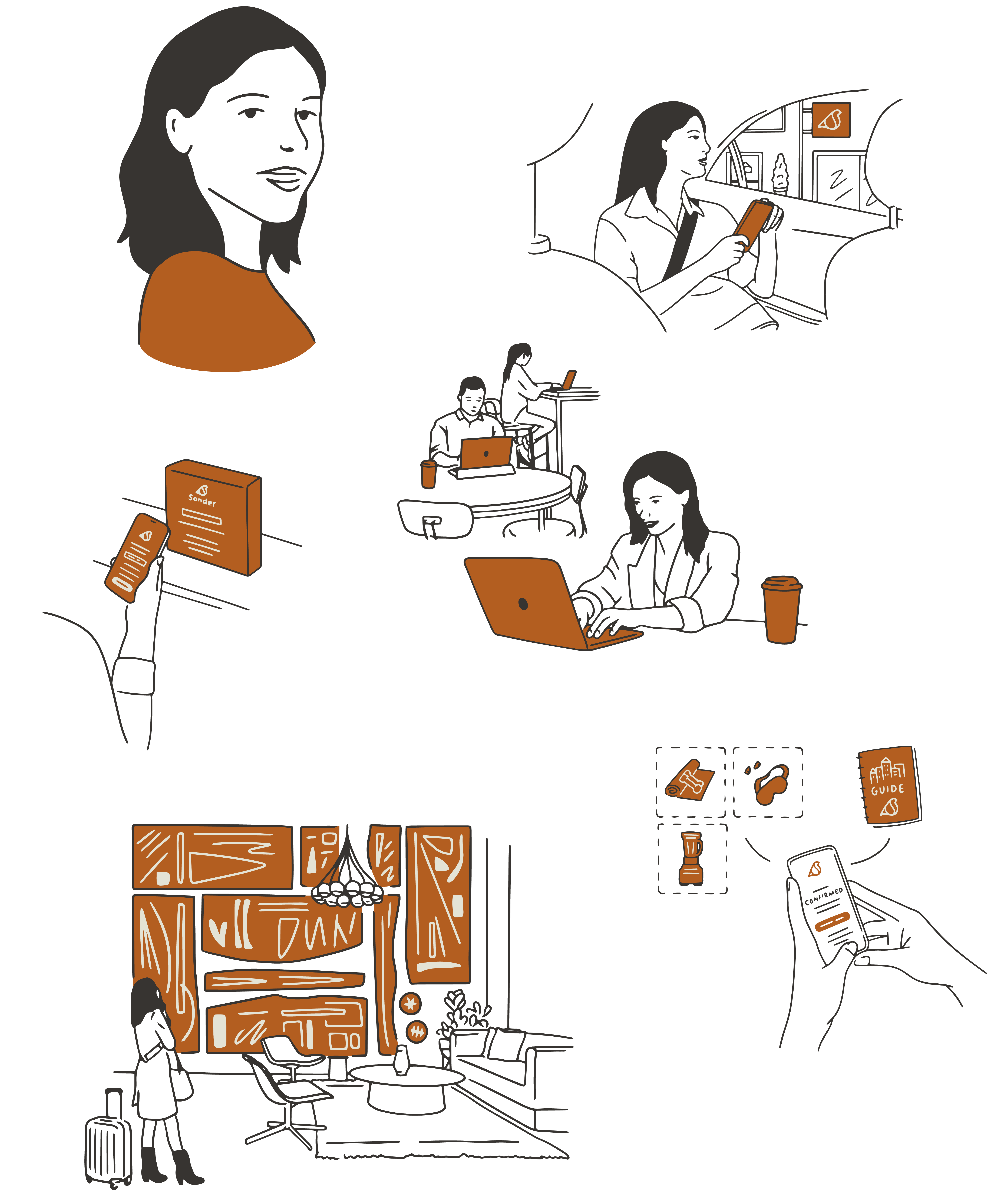 ---
---
Leadership Principles

Spot illustrations and hand lettering to depict Sonder's updated leadership principles. Collaborated with the head of people, and debuted this artwork company wide and in all training materials.